Age-Defying Powerhouse: Unleash Your Inner Superwoman with our Multivitamin for Women 50 Plus!
Gold Multivitamin for Women Over 50
Rs. 599.00
Rs. 799.00
-26% OFF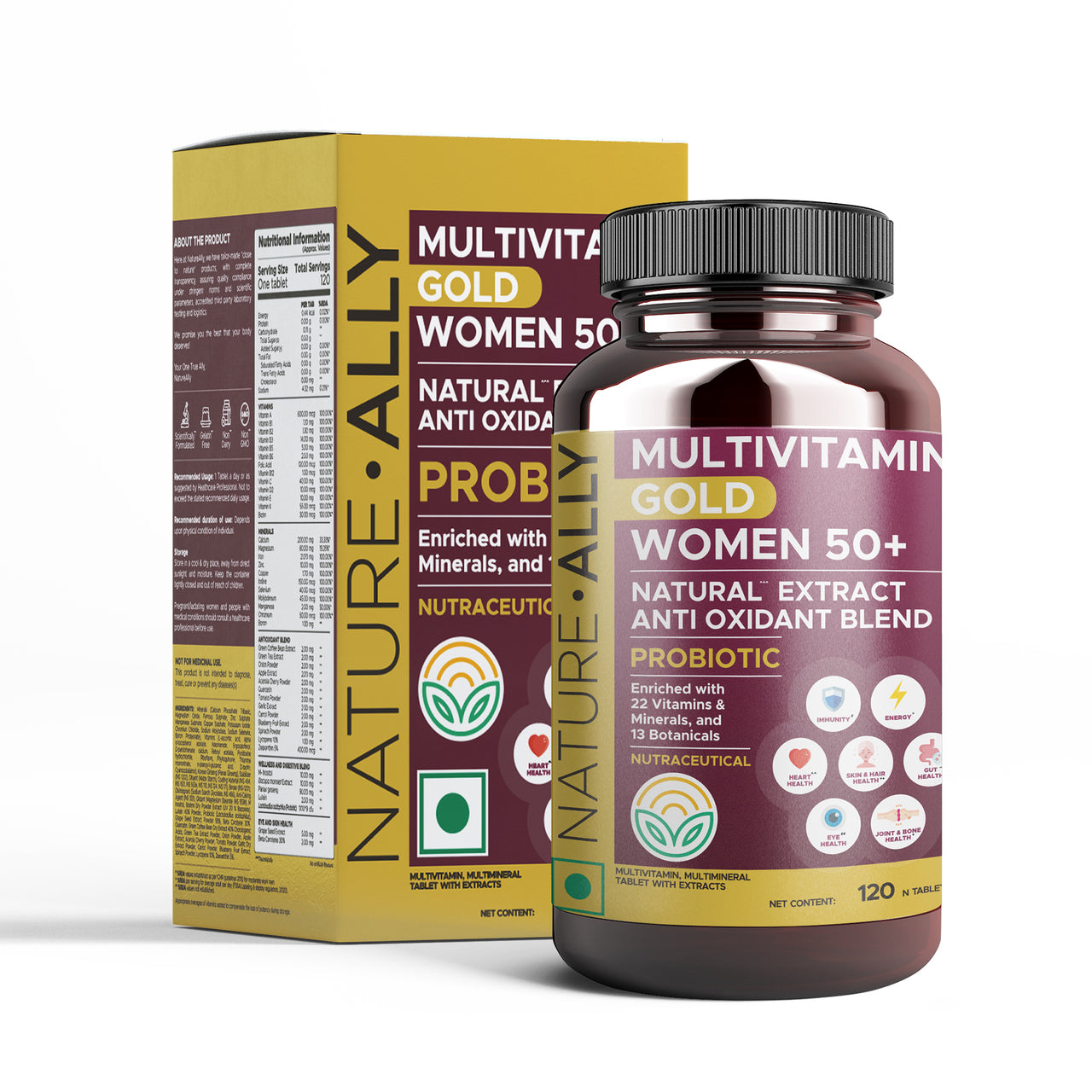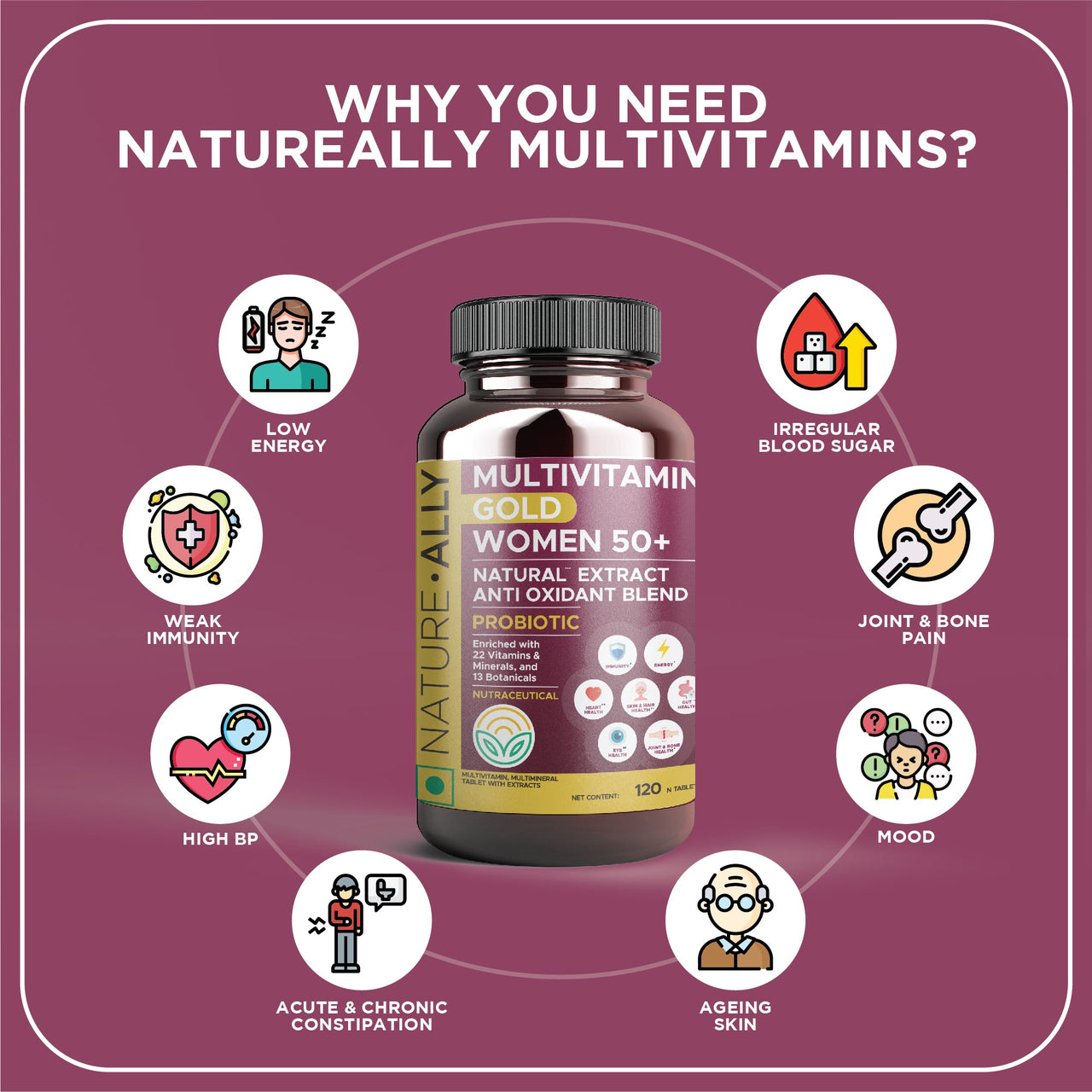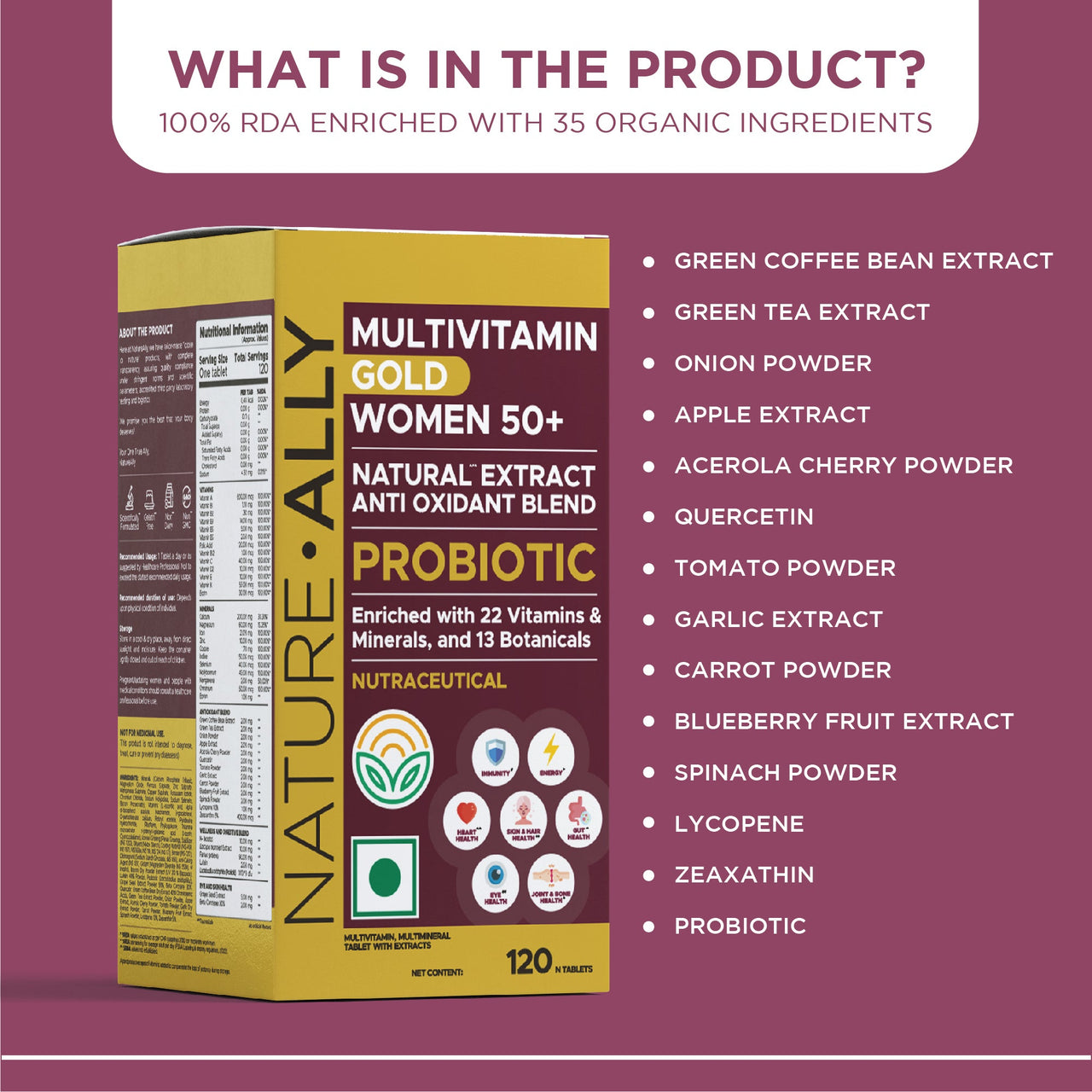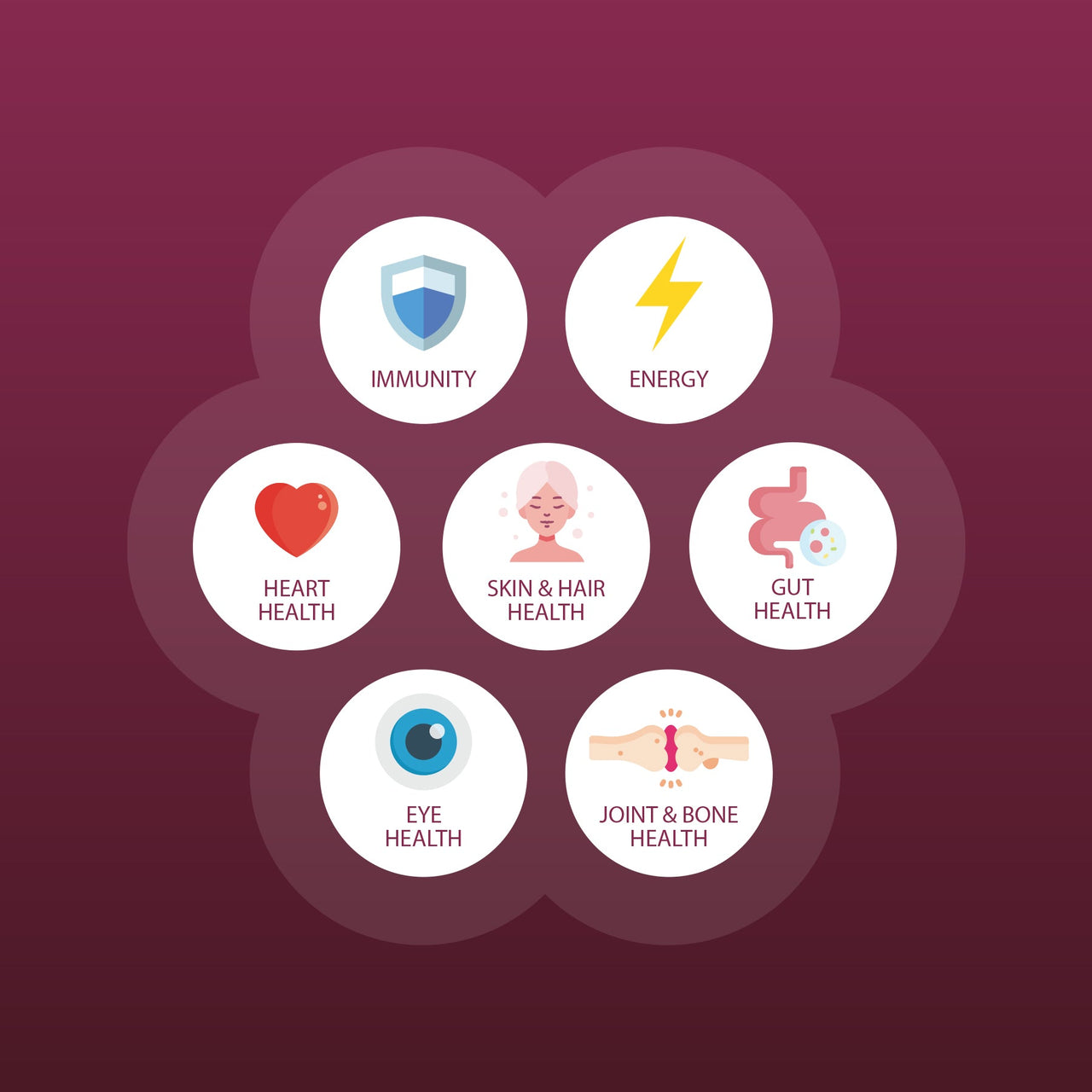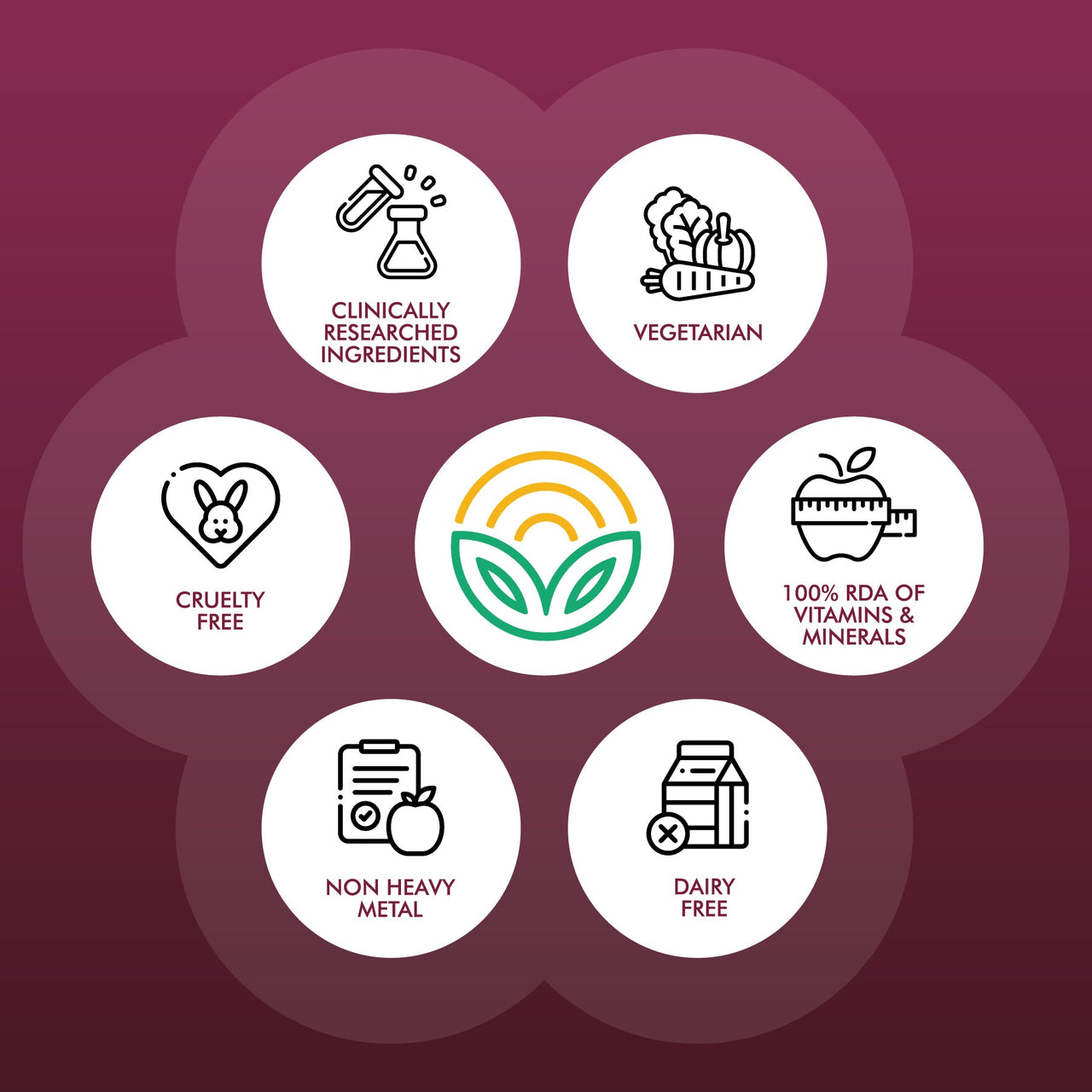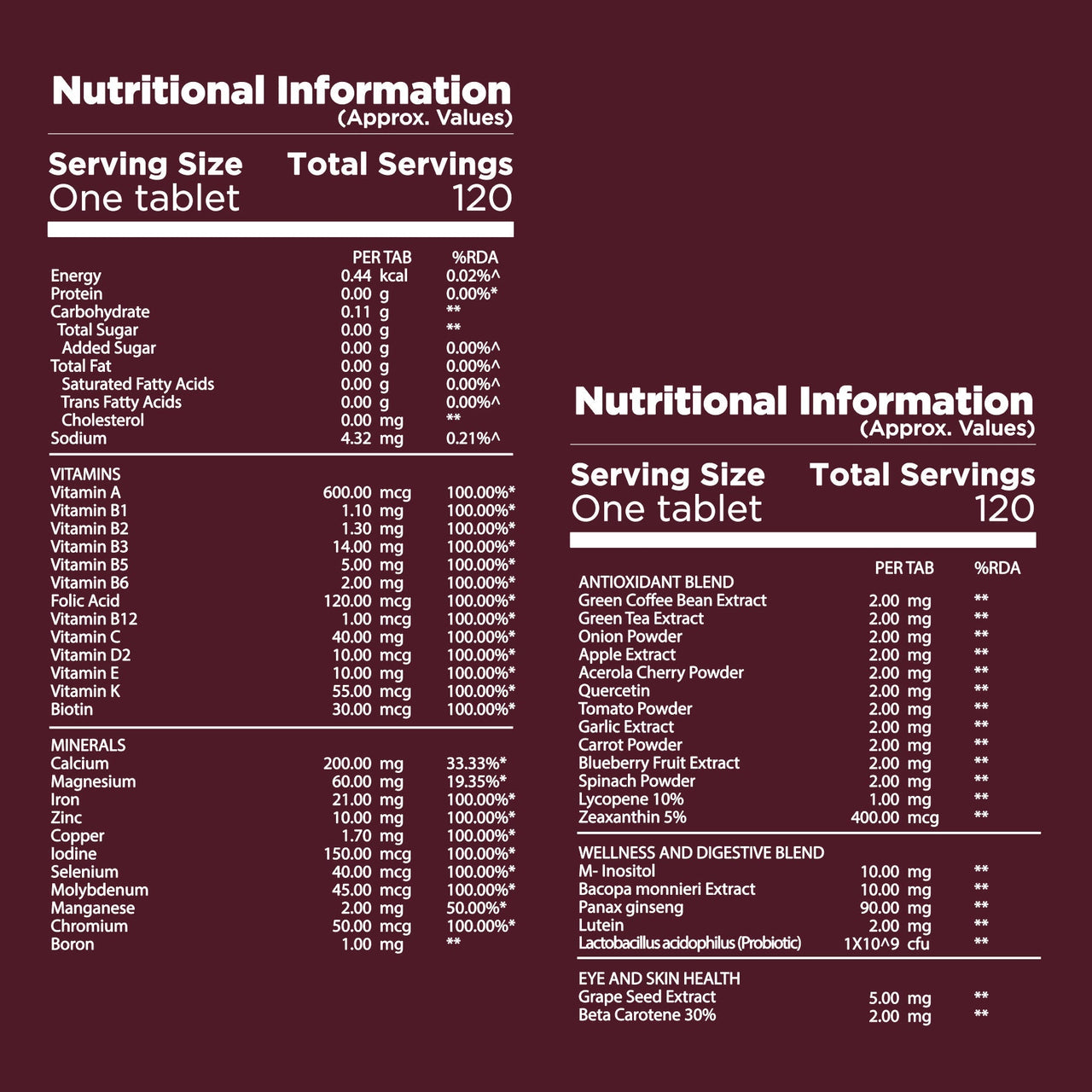 Age-Defying Powerhouse: Unleash Your Inner Superwoman with our Multivitamin for Women 50 Plus!
Description
IMMUNITY: Vitamin C, B6, and essential minerals help raise immunity levels.

ENERGY: B Complex vitamins work at the cellular level and boost your metabolism and energy. GUT HEALTH: Wellness and Digestive Blend contains probiotics and plant extracts that support gut health and a healthy digestive system.

BONE HEALTH: Calcium, Vitamin C, D, and K raise bone density and increase joint mobility.

EYE HEALTH: Vitamin A, Lutein, and Zeaxanthin slow macular degeneration and protects eyes from UV rays and other age-related issues.

HEART HEALTH: Anti-oxidant blend with vitamin E, B complex vitamins, Quercetin, and essential minerals support a healthy heart.

NERVOUS SYSTEM: Vitamin B12 helps regulate the nervous system.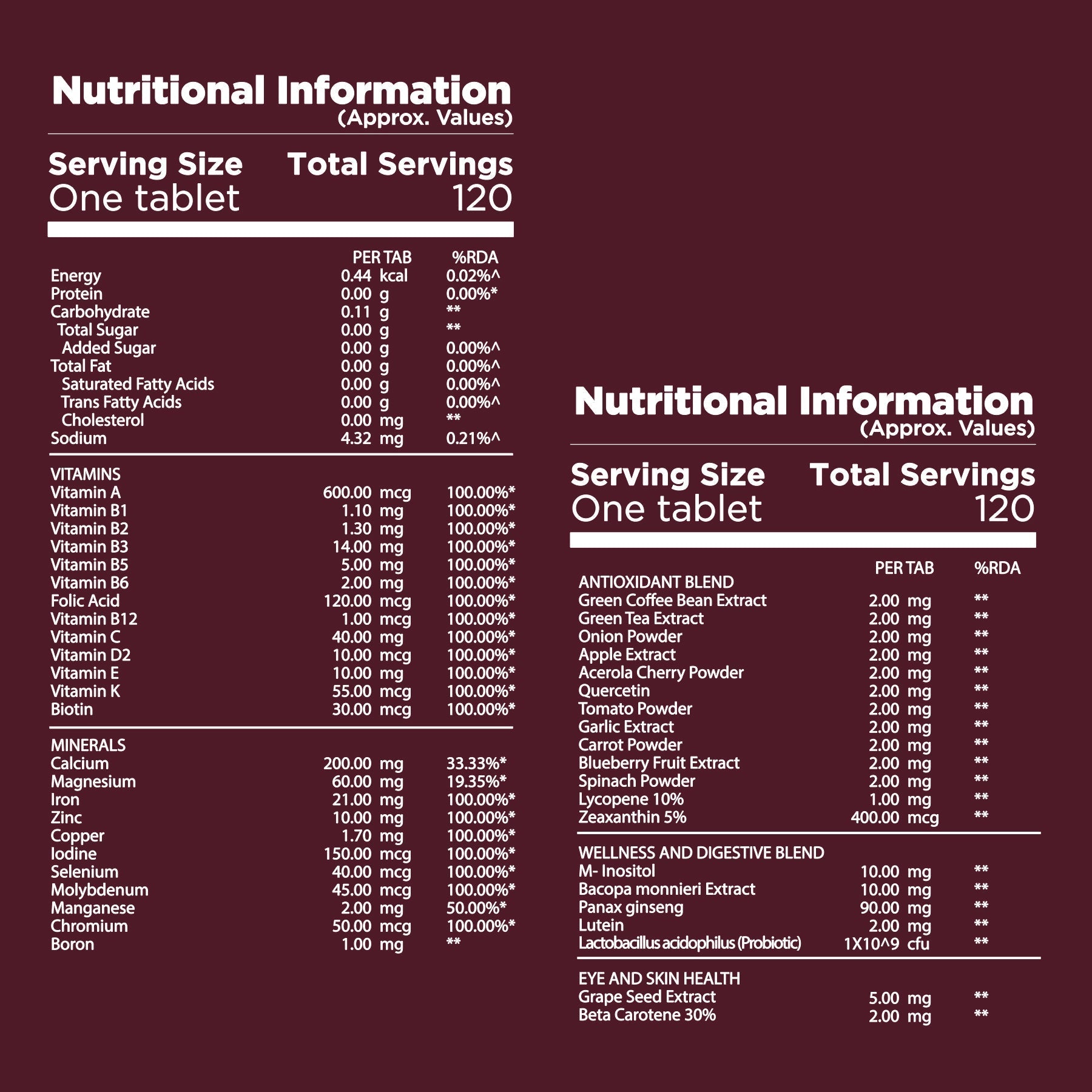 How To Use
1 Multivitamin Tablet a day* after your meal or as suggested by a healthcare professional or your physician. Do not exceed the stated daily usage.
*Provides 100 % RDA for all Vitamins and Minerals.
Frequently Asked Questions
Is it okay to have NatureAlly multivitamin tablets for Women who are above 50?
These multivitamins are specially formulated for Women over 50 years. It is a nutritional powerhouse containing an antioxidant probiotic blend enriched with 21 Vitamins and Minerals and 15 Botanicals with highest quality organic ingredients with all the goodness of nature.
Can one take NatureAlly multivitamin tablets for women daily?
Yes, definitely. Women over 50 years can take NatureAlly multivitamin daily.
Is multivitamin for women easy to swallow for aged people?
Yes, it's as simple to swallow as capsules, and capsules are lighter than water.
How soon NatureAlly's multivitamin for Women over 50 starts working?
In general, the more severely you are deficient in a Vitamin or nutrient, the faster you will see a difference when taking supplements. In most situations, however, it takes three to six weeks to attain desirable results.
Do these multivitamins help to manage menopause symptoms?
Yes. Our Gold Multivitamin for Women Over 50 are specifically crafted to deal with menopause stress, hot flushes, low energy levels and other symptoms related to menopause and pri-menopause effectively.
Can pure vegetarians or people with specific food sensitivities take these tablets?
Yes. Our multivitamins are 100% vegetarian, dairy free, GMO free and gluten free and suitable for vegetarians, lactose intolerant and other dietary conscious individuals.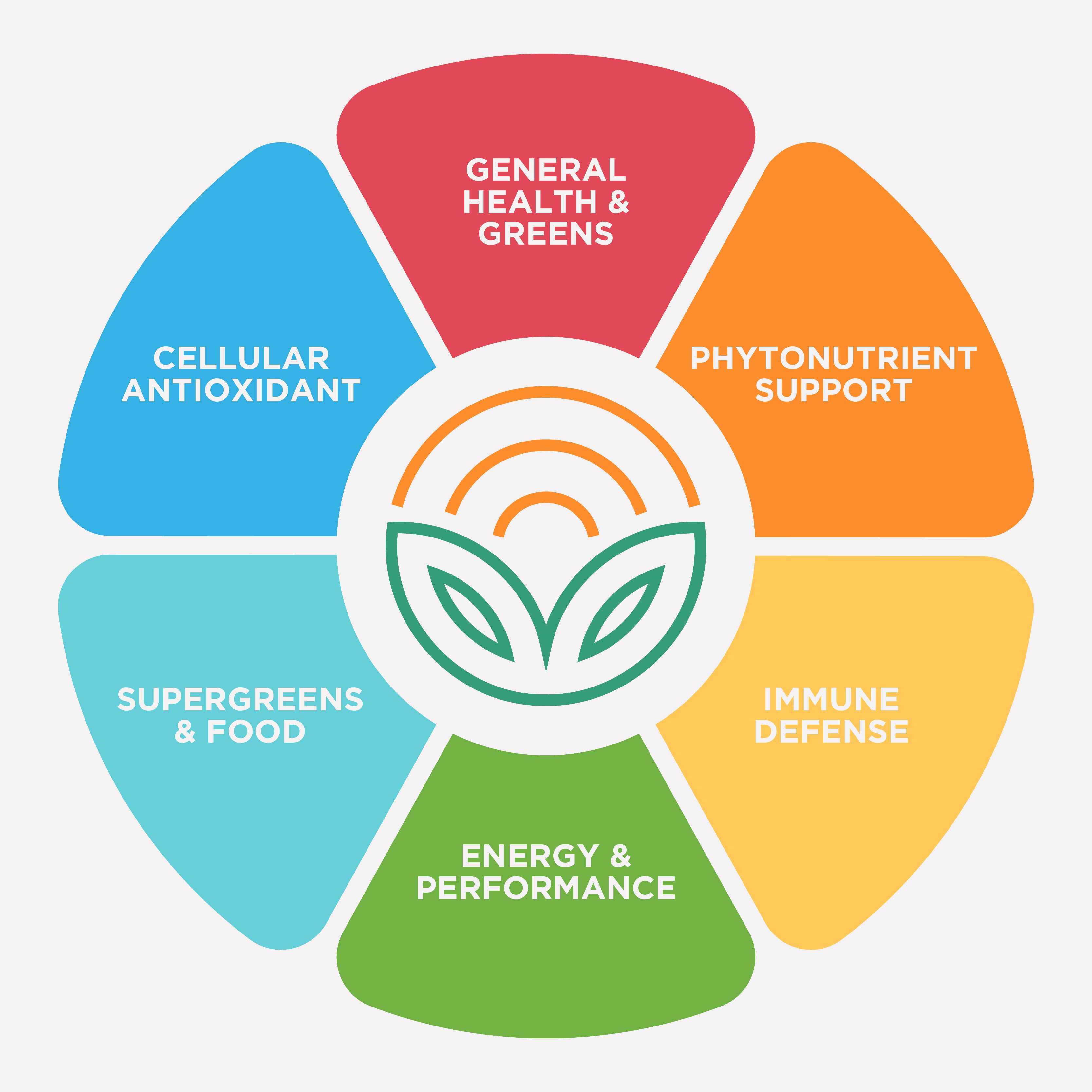 Super Anti Oxidant Blend
Our Anti Oxidant blend is a plant-based, scientifically proven formula of fruits, vegetables, and herbs shown to inhibit free radical production and optimize cellular metabolic activity within the human body.
There are five major types of free radicals within the body. Our Antioxidant blend targets all five, making it a complete, full-spectrum antioxidant formula.